As capas são uma das grandes tendências deste Inverno e são uma óptima opção para os dias frios que se têm feito sentir.
Esta capa maravilhosa da Sheinside é cheia de estilo, muito quentinha e com padrão colorido que anima os os dias frios!
Uma das vantagens das capas é que podem ser usadas em looks urbanos ou mais formais! Como sempre, optei por combinar a minha nova capa num look muito descontraído e com uma das minhas poucas compras nos saldos desta temporada: umas sapatilhas lindas da Adidas. Talvez não seja perceptível nas fotos, mas estas sapatilhas têm pequenos brilhantes e, por isso, não podiam ser mais femininas! E se vos disser que as comprei por apenas €11! Inacreditável!!!
Infelizmente estas sapatilhas eram par único (tive mesmo sorte!)... Mas podem ainda encontrar uma capa fantástica como a minha e por um preço muito especial aqui!
Capes are one of the biggest trend this Winter and they are a great option for the cold days we have been felt here.
This amazing cape from Sheinside is full of style, super warm and with a cool colorful pattern that gives life to the cold days!
One of the best advantages of choosing a cape is that it can be used with urban or formal looks! As always, I mixed my new cape in a casual look and with one of the only shopping sales I did this season: some beautiful sneakers from Adidas. Maybe you can not see it in the photos but this Adidas have little brights and so it couldn´t be more feminine! And if I tell you that I bought them just for €11! Can you believe it?!
Unfortunately this was the last pair in the store (I was really lucky!)... But you can still have an awesome cape like mine with a very nice price here!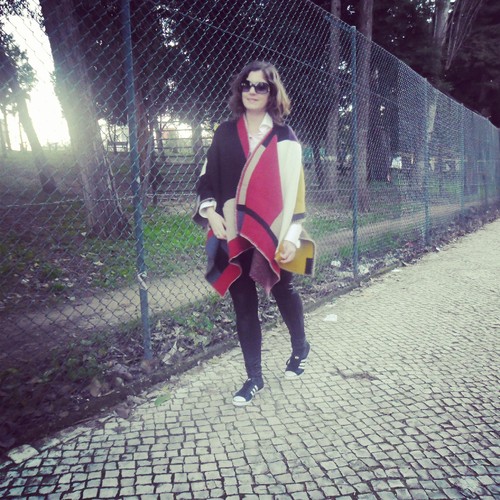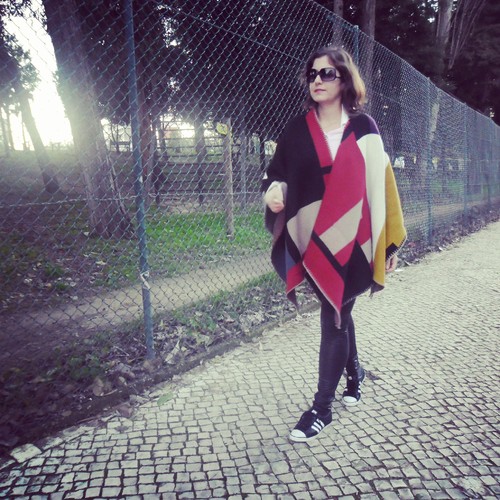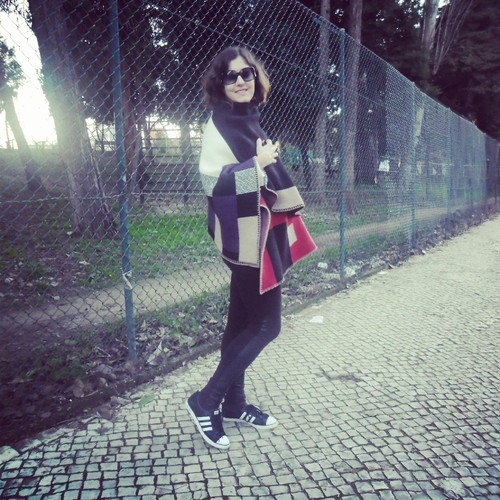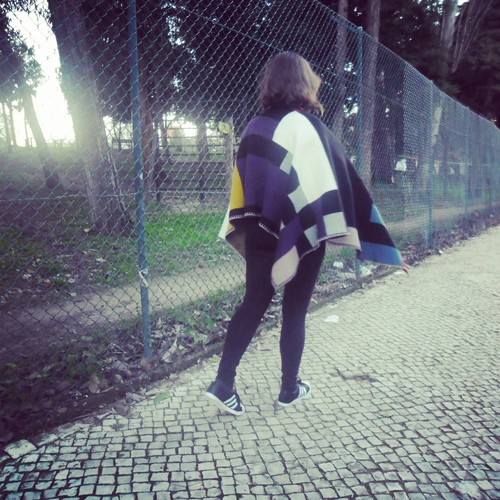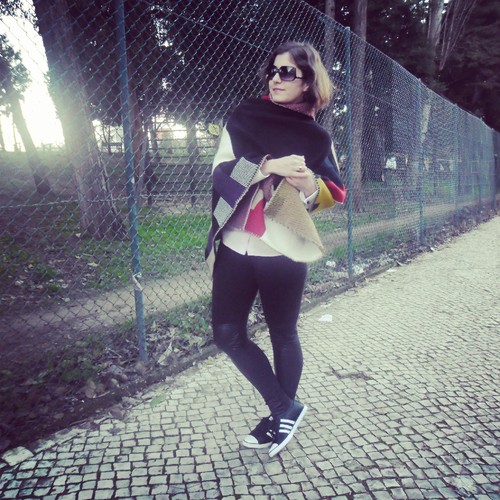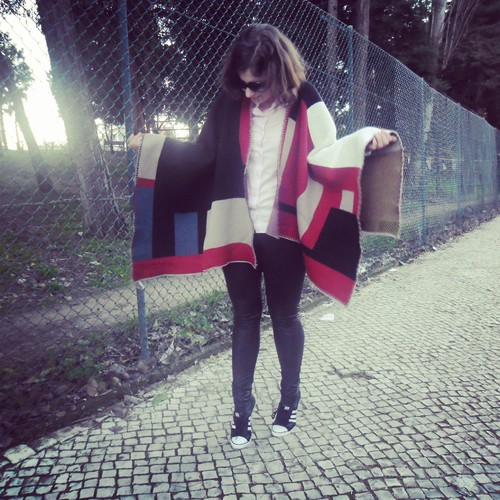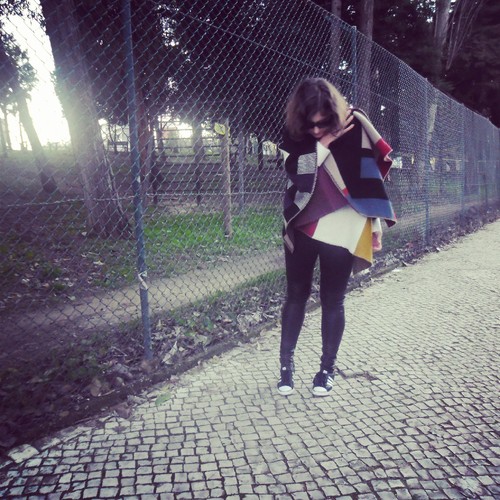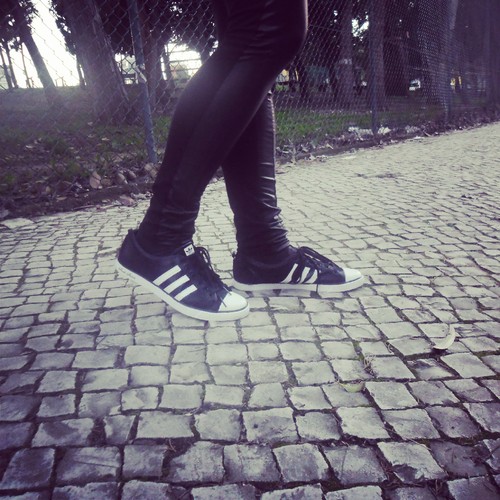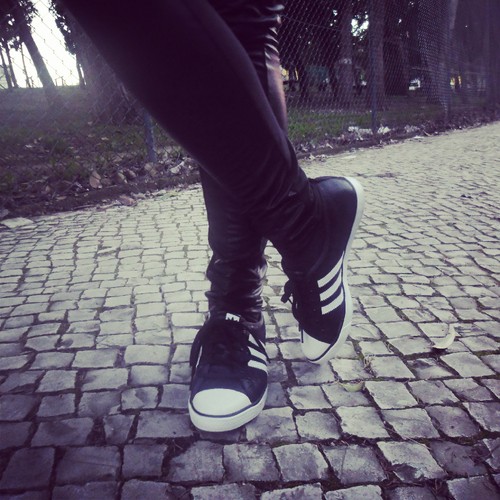 Cape | Sheinside (see more here)
Leggings | Calzedonia
Sneakers | Adidas